Looking for a mobile app that allows you to connect with your "Southern-Style" Steamboat Springs Keller Williams Realty agent? This GPS-enabled app allows you to easily search for properties, view local property details with photos, create notes about what you like for each property, share property information with family and friends and much more.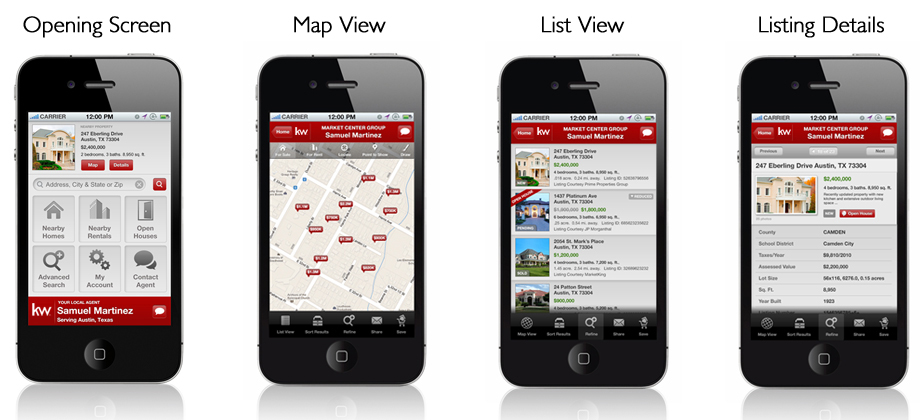 Looking to buy a home? This user-friendly app makes finding a home to buy or rent snap. You don't only have access to homes associated with your Keller Williams Realty agent, but access to all homes in the MLS database. Save searches and listings based on your dream home criteria. Plus, Joan Connelly is just a click away to provide more information or schedule a walk-through.


Selling your home? With this app, your Keller Williams listing agent has another crucial outlet to find homebuyers. Your home automatically appears in this GPS-enabled app with a stylish photo gallery and listing details to showcase your home whether the homebuyer is searching at home or on the go.



Ready to download the app and begin searching for your new home? Then CLICK HERE to download this great Real Estate Mobile App.

This app works on iPhones, iPads, and Android phones.